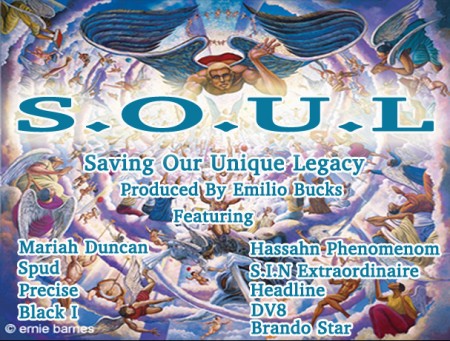 Produced by Emilio Bucks
Precise and a large cast of characters tackle the recent (and ongoing) issues of violence in the city. 
S.O.U.L "Saving Our Unique Legacy" is a song that addresses the senseless violence that has been plaguing Chicago recently. The song is the brainchild of Chicago Natives Hassahn Phenomenon and Emilio Bucks and features teenage R&B sensation Mariah Duncan, Spud, Precise, Black I, Hassahn Phenomenon, S.I.N Extraodinaire, DV8, Headline and Brando Star

In this specific time in history where it may appear as though the worst things are affecting many around the globe, we have to know that each of us individually and collectively can make a change…We can "Save Our Unique Legacy".
Precise – S.O.U.L.