Nice title.
A new clip from P1 in conjunction with the release of her new album, Get In The Van 3. Cop it now for only $4. But first check the clip featuring an all female bubble bath at the end.
Oh and by Psalm's Female Spitters tee at the FSD Store now.
Andrew Barber
2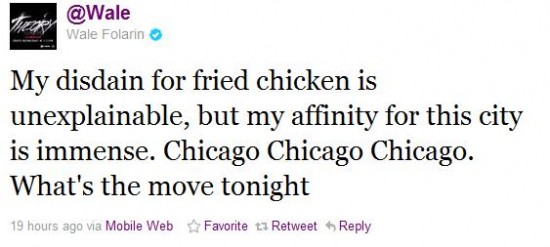 Last night, Wale hit the stage at Alhambra Palace for Chicago's edition of the Roc Nation x Heineken Red Star Access tour and the city definitely came out. After running through a few of his past hits, Wale decided to perform his current radio smash "That Way" with UCB vocalist Tre filling in for Jeremih. All was well until Wale spit the line from his second verse about Harold's being overrated ("Then I'm back up on my plane, Chi-Town, O'Hare. We spend some time and get some wine, have some milds from Harold's. I told her this here's overrated, but I love your city baby"). The crowd instantly began to boo, but quickly recovered before Wale closed out the track and began performing "Pretty Girls" (which they absolutely loved). Apparently, Wale doesn't care much for fried chicken. It's deeper than Harold's people. Hit the 1:52 mark to catch the boo's.
Ty Howard
14