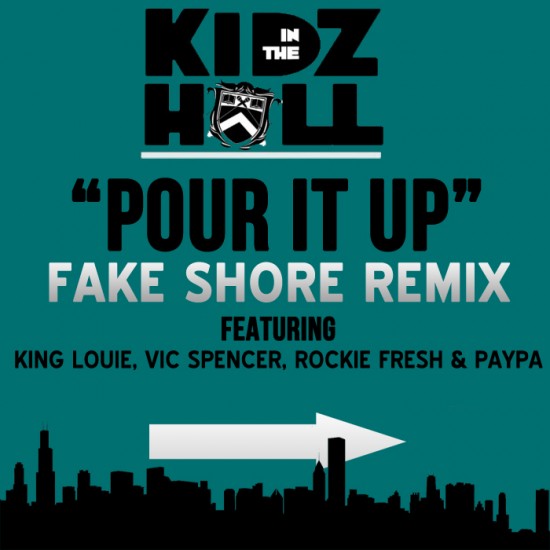 One thing I've always respected about Naledge and Double O, is that throughout their career, they've consistently reached out to up and coming artists and given them a chance to shine on a bigger platform.
Whether it be Chip Tha Ripper, Black Milk or Vic Mensa, it's clear that the Kidz have a great eye for bright talent. So it's only right that they recruited some of Chicago's new class for the remix of their red hot single "Pour It Up." King Louie, Vic Spencer, Rockie Fresh and Paypa spazz out over Double O's "Triggerman"-inspired soundscape. Chicago hates you? Not here, and not today.
I'd also like to invite you to purchase the Kidz new album Occasion now. It's that perfect holiday gift. Ha!
Artwork by Ty Kidd
Pour It Up (FSD Remix) ft. King Louie, Vic Spencer, Rockie Fresh & Paypa
Kidz In The Hall f/ King Louie, Rockie Fresh, Vic Spencer & Paypa – Pour It Up (FSD Remix)