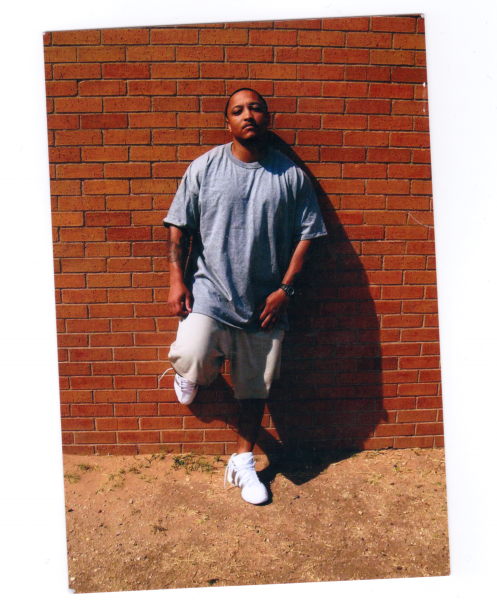 Words by Andrew Barber (@FakeShoreDrive)
I last interviewed Bump J a little over a year ago, while he was serving out a portion of his sentence in a federal penitentiary in Big Springs, TX.  Despite his dismal situation, Bump remained optimistic and maintained a positive outlook on life — the past, present and future. The contagious confidence he displayed in his rise to the top of Chicago's hip-hop food chain was still alive and well. In the short-term, he hoped to be transferred to a facility closer to his family in the Midwest. A year and change later and he's still stuck in the middle of Texas. Despite being thousands of miles away from his family, and spending the majority of his day in a cell, Bump remains in good spirits. He's as optimistic and resilient as the last time I interviewed him.
While I still speak to Bump on a regular basis, I figured it was time to update the readers and fans on his current situation. We chat off the record the majority of the time, but I wanted him to open up publicly on everything from prison, to writing, to the rumored release of a new mixtape.
As always, the outspoken emcee has plenty to say, and serves up his empowering food for thought. We also get a look at some new photos of Bump from behind the walls. Hit the jump to catch up with the Chief of Chicago…
FSD: People in Chicago still talk about quite frequently — almost daily. Not to mention, a lot of these younger rappers cite you as their inspiration, and the reason they started rapping in the first place. These are kids who are teenagers or in their early 20s. How does that make you feel?
Bump J: Well, it makes me feel like I accomplished one of the things I was always trying to accomplish –which was to inspire. I knew kids would look at me and say "If he could do it, I could, too." Because I come from the same struggle they come from. On my first DVD, I said I wanted artists in Chicago to be themselves and stop trying to sound like niggas from New York or down south. I see that these young artists are getting that now. So yeah, it feels good to know I laid the blueprint, and I'm humbled that they acknowledge that.
FSD: Can you give us an update on your current legal situation? Do you have any information on a possible release date or when you might be moved closer to Chicago?
Bump J: My situation is pretty much the same right now. My outdate is February 2016, so with the halfway house, I'll be out at the end of 2015.
I keep catching disciplinary shots and every time you catch one, you have to stay at the spot you're at for another 18 months before you're eligible for a transfer. It's been about 10 months since I last caught a shot, so I have about eight months to go before I could get moved back to my region.
FSD: I'm not sure if you've heard, but there's been a resurgence in the Chicago "street music" scene lately. A lot of the artists, who are relatively young, are catching flack for promoting negativity: gangs, violence, drugs, etc. How much do you think the music affects the youth, and how impressionable are they?
Bump J: I think music is extremely influential. Music was like a drug to me before I started rapping, and it still is. I'm already in a certain mindstate, and the music can sometimes amplify what I'm already feeling. Not just gangs, violence, guns and drugs; but love, women, money and power.
I think these kids are just rapping about what they see everyday when they walk out of their house or turn on the news. To a lot of kids, including myself, the streets is all they know, so you will hear it all through their music. What else are they going to rap about? I'm sure if they had scholarship offers from Ivy League schools they probably wouldn't even be trying to rap. That's not their reality. Reality is all they know, so the streets is what you hear in their music.
FSD: What advice do you have for the kids who are portraying the street life in their music? 
Bump J: My advice would be to use your struggle to get out of the struggle. Meaning, rap about what you see everyday, so you can get away from what you see everyday. By no means should the streets be glorified, but tell your story 'cause you can't tell anyone else's. And when you can profit from it, get away from that life and provide a better way for your family and children so they don't have to go through it.
[Click To Go To Next Page Below]