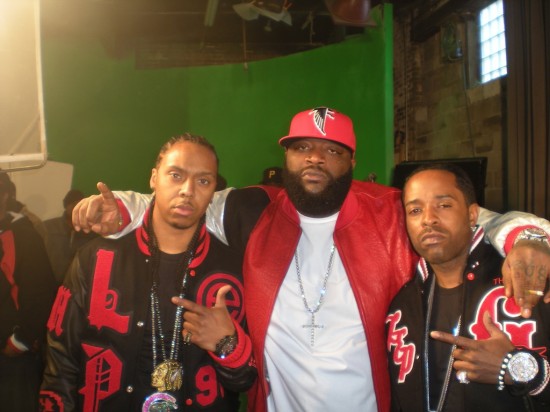 Today has been a whirlwind of stellar posts and high quality content for Chicago hip-hop. However, the Bogus Boys come through in the clutch to put the finishing touches on what will be remembered as a meomrable day for the Chi.
While an unfinished version of the "Kush & Leather (Remix)" featuring Rozay leaked a while back, this evening we finally get the green light to liberate the official CDQ, and L.E.P.-approved version. Yep, this is the real deal.
Just in time for spring and summer in the city, look for this one to hold it down during the favorable weather months. Song of the summer? It very well could be. And oh yeah, the video is on the way.
Kush Leather (clean no intro) MSTR1
Update: Now with the DIRTY version
LEP Bogus Boys Ft. Rick Ross – Kush & Leather (Dirty)
L.E.P. Bogus Boys f/ Rick Ross – Kush & Leather (Remix) [Dirty]