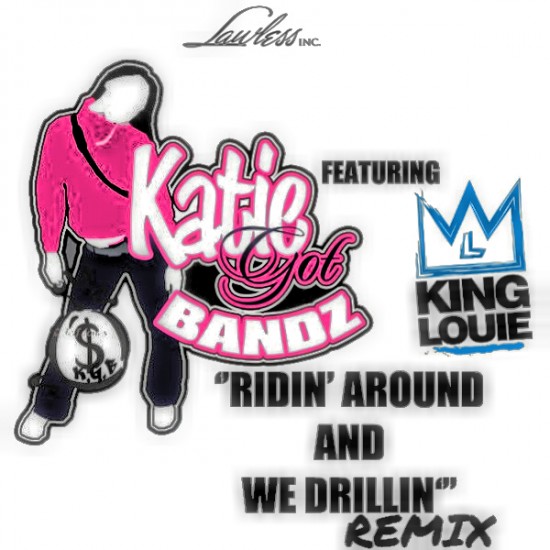 Shouts DJ Victoriouz
Katie Got Bandz' surprise hit, "Ridin' Around & We Drillin," just got the remix treatment via King Louie and Lawless Inc. Katie's name has been bubbling over the past few months, and it's no doubt hitting a fever pitch with this high profile remix. There's some serious quotables included as well.
I've been told a video will be shot for this, so stay tuned as this record continues to grow. But the real question is who has the hotter ad-lib? "KAAAATIE" or "LOOOUIE" — vote early and vote often in the comments section.
Ridin' Around & We Drillin' Remix
Katie Got Bandz f/ King Louie – Ridin' Around & We Drillin' [Lawless Remix]