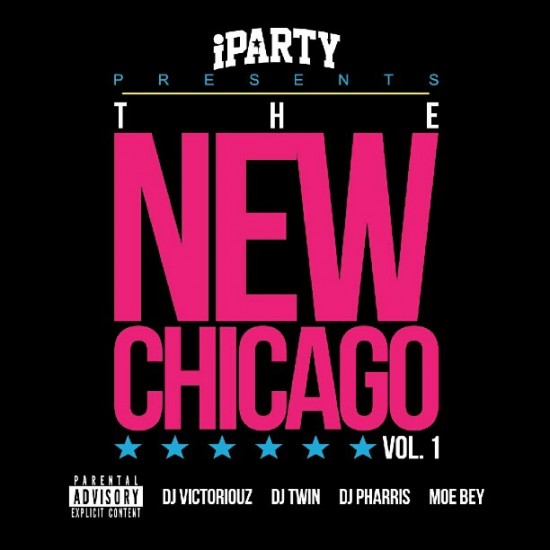 Presented by iParty. Hosted by Moe Bey.
As promised, DJ Victoriouz, DJ Twin, DJ Pharris & Moe Bey deliver the first installment of their The New Chicago series. Featuring new music from King Louie, L.E.P. Bogus Boys, Chella H, Freddie Gibbs, Chief Keef and many more.
Download and check out the tracklisting below.
DJ Victoriouz, DJ Twin, DJ Pharris & Moe Bey – The New Chicago Vol. 1
Intro
Money Team – King Louie feat. Big Homie D.O.E.
Flex – Chief Keef
Hangover – Hood Geekz
Ova – Freddie Gibbs feat. Lil' Reese
Beef – Lil' Reese f/ Fredo Santana & Lil Durk
Famous – I'm On Ent.
Fly As Hell – Blanco Caine feat. Maserati Deeder
My Lil' Niggas – Fredo Santana feat. Chief Keef & Lil Reese
Showtime – L.E.P. Bogus Boys
Eater – Lil' Durk
Go Dumb – Chella H feat. King Louie
Flat Line – Chief Keef feat. King Louie
Fuck You Tahm Bout – Chance The Rapper
Drilluminati – King Louie
Young Fly Nigga – Bruza The General
Gang Bang – Fredo Santana
I Don't Like (Remix) – Chief Keef feat. Kanye West, Jadakiss, Big Sean & Pusha T
Racks On Me – Ebone Hoodrich
Hitta Shit – Shorty K
Fuck Around – Pha'Tal