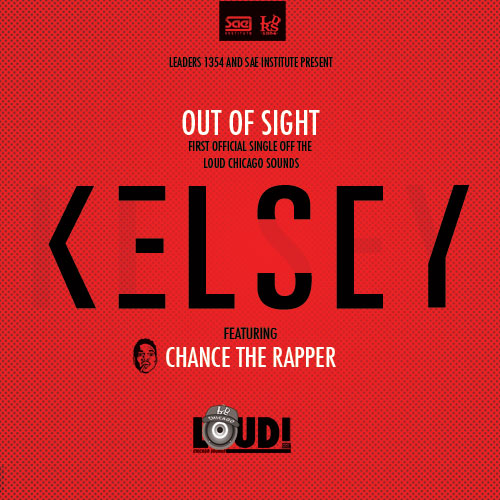 Today we're happy to present the first official single from the Loud Chicago Sounds mixtape, which drops in full on September 5th. Presented by the SAE Institute and Leaders 1354, Loud Chicago Sounds, is a new project that celebrates the opening of the SAE Institute in Chicago.
And next Wednesday (9/5) at 7pm, you can see the artists featured on the project perform live at Leaders at The Loud Live Series. Details for that are below, and you can also check out the Facebook invite here.
"Out Of Sight"  is off Kelsey's up coming EP, Delightful Sadness, and her first single is "10,000 Bombs" which will be released on 9/11. Check out her site here.
Kelsey f/ Chance The Rapper – Out Of Sight