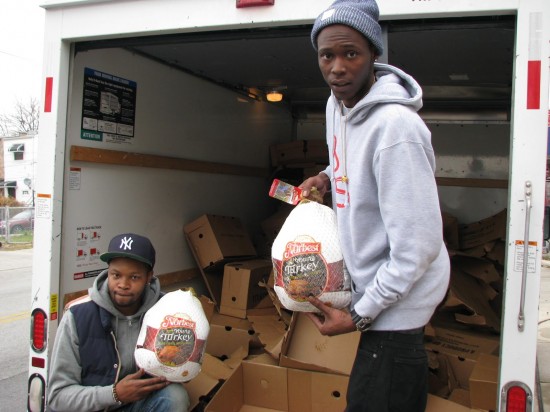 Courtesy of Derrick Salter.
Today, YP and BJ The Chicago Kid hit the southside of the city to give away turkeys in the community. Giving back is always good, so shouts to them for that.
Hit the jump to see what YP and BJ had to say about how they came together and what they plan to do next.
Category: Chicago
Some guy named Ty.