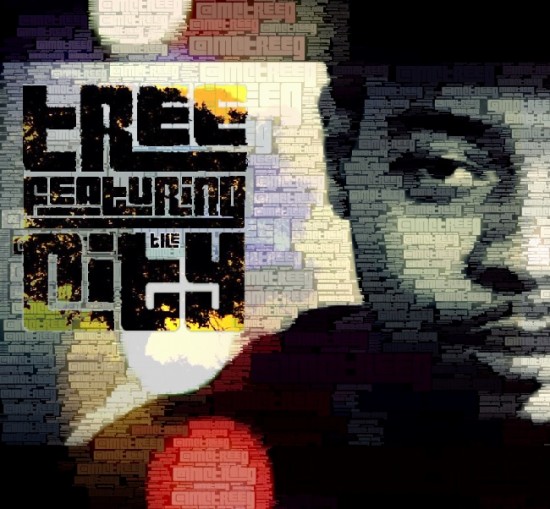 Chicago producer/rapper Tree is one of the new ambassadors of Chicago hip-hop. He's proven himself worthy in 2012 by raking up accolade after accolade, and finding himself a newly minted critical darling. So how does one give back when he finds himself in such a prestigious position? By bringing the city with him, that's how.
On Tree Featuring The City, he recruits some of his favorite artists in Chicago, and gives them a Tree soundtrack. Yeah, it's truly a family affair. After delivering with Trilla and Sunday School, can lightening strike yet again? Hit the jump to see for yourself.
19 tracks, all produced by Tree, featuring Project Mayhem, Chance The Rapper, Giftz, Naledge, Fatboi Fresh, Save Money, Mick Luter and more.
Tree – Tree Featuring The City
1. Bobby Rocwell "Alwayz Round"
2. Tone Skeeta "Dat Chevy"
3. Blanco Caine "Somethin' Mean"
4. Chance The Rapper "Hey Ma" (Original)
5. Young Giftz "Nino"
6. Cris Crack "I'm Ya Man"
7. Faboi Fresh "Nobody"
8. Save Money "Steamer"
9. Jig Dolla "Prolly"
10. Seven f/ Vic Spencer "Jays"
11. Rashid Hadee & Tone Skeeta "Be A Star"
12. YK "Way Too Blatant"
13. Ando Ruckus "Raw Denim"
14. Naledge & Paypa (of Project Mayhem) "Rubies"
15. Agacee "She Ain't Wit Nobody"
16. Mick Luter "Chicago Nights"
17. Mike Will The Great & Residue Reed "So What"
18. Project Mayhem f/ Ben Official "The Wire"