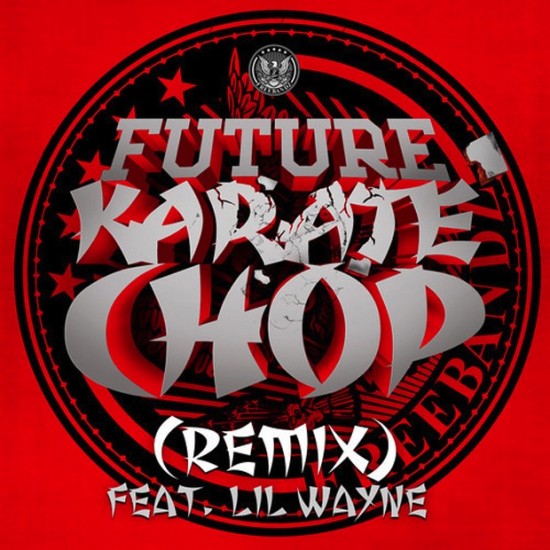 Lil Tunechi has found himself under fire over his lyrics from Future's new single, "Karate Chop." The estate of Emmett Till, who was murdered in 1955, is calling for Wayne to edit or remove the lyric from his verse, and now the office of Rev. Jesse Jackson has gotten involved:
Lil Wayne's name-dropping of Civil Rights icon Emmett Till has landed him in the middle of a Chicago controversy.

Guesting on "Karate Chop," a new single by Atlanta rapper Future, Lil Wayne (aka Dwayne Michael Carter Jr.) contributes the third verse of the remix, which begins:

Pop a lot of pain pills
'Bout to put rims on my skateboard wheels
Beat that p—y up like Emmett Till
Yeah …

Till was a 14-year-old Chicago boy who was murdered in 1955…

…"My agenda is not to be disrespectful to Lil Wayne, even as much as I feel he's been disrespectful to my family. We just want Emmett's name removed from that song," Gordon-Taylor told the Sun-Times Wednesday afternoon. "That entire segment is very misogynistic and promotes domestic abuse toward women by our own race.

"But it also shows total disregard of where you've come from. He wouldn't even be out there rapping these stupid lyrics without the sacrifice Emmett made. Personally, I think Lil Wayne should just go ahead and apologize to my family. It's hurtful."

Gordon-Taylor said her foundation has reached out to Lil Wayne with assistance from the office of the Rev. Jesse Jackson. She's asking for the song to be withdrawn for distribution unless Till's name is removed. The foundation's Facebook page yesterday posted a message encouraging followers to call Clear Channel Communications to voice their disapproval of the song being played on radio.

A spokesperson at the Chamber Group, Wayne's publicists, confirmed Wednesday that Jackson's office had contacted them and that a phone call between Jackson's office and Wayne's management to discuss the issue was being scheduled.
Read the full story here.
Category: Chicago
This. Is. Tha. Barber.