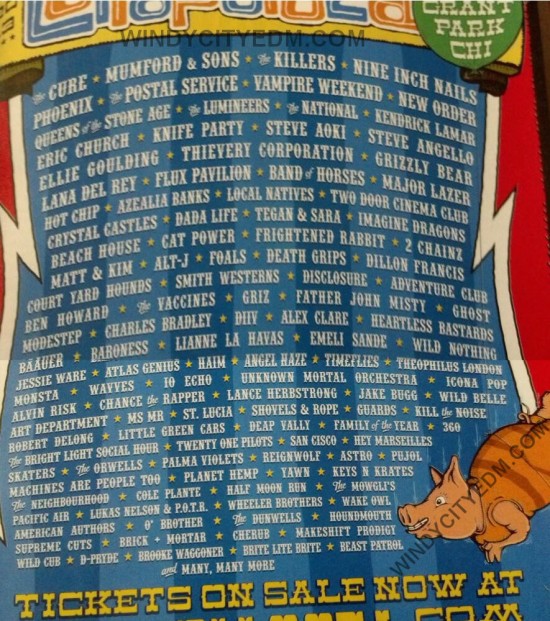 After a few fake lineup leaks and rumors of various performers popping up almost daily, it appears the official Lollapalooza lineup has impacted. Twitter handle @EDM_Chicago somehow got their paws on what appears to be an official poster which shows each and every act slated to appear.
Is this the 100% legit? It appears to be, but the official announcement is due on April 9th. You knew people weren't going to be able to wait until then. But while the names are hazy and the pic is grainy, it looks like Kendrick Lamar, 2 Chainz and Chance The Rapper will be holding it down on the hip-hop side. Take a look and the flick and see for yourself.
Check back on April 9 for more details.
Updated with better photo