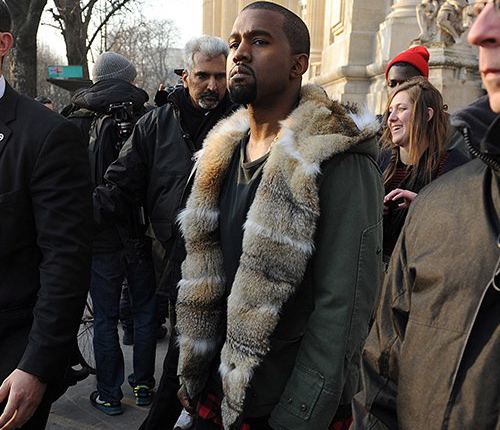 Kanye's currently working on his sixth studio album — that's no secret. The title of the LP hasn't been revealed yet, but BBC News is reporting that 'Ye has something in mind. Included in an article reporting that Mr. West is considering naming his first child North, BBC lets go of an interesting tidbit — Kanye's next album may be entitled I Am God.
Mixed emotions greet reports that Kanye West is considering calling his first child North. It's a good joke, from a slightly unexpected source (neither the rapper nor his possibly even more famous partner, Kim Kardashian, are best known for their self-deprecating sallies, although the title Kanye is supposed to be contemplating for his new album, I Am God, is said to be "half tongue-in-cheek").
Interesting right? Of course, nothing has been confirmed (or denied) yet. One thing's for sure — Kanye's next album is not entitled Rich Black American or Black American Psycho. Only time or 'Ye will tell with this one.