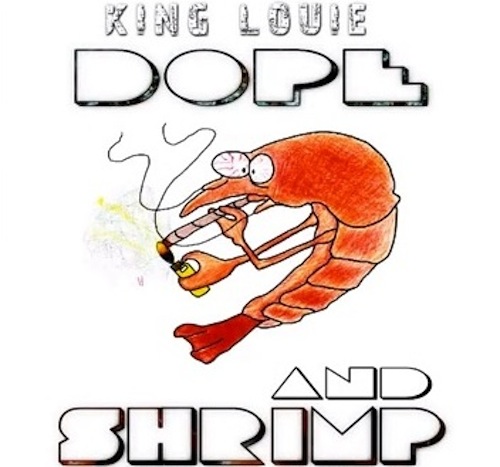 Damn, I can't even front — I'm kinda butthurt they let this one leak. I was hoping they'd keep this feather in their hat for Louie's debut, Dope & Shrimp. Close to two years ago, when I hear the first incarnation of Louie's Dope & Shrimp project, this was one of the standout cuts. And as this March Madness series comes to a close, they decided to bless the world with it.
For those who were curious as to what the sound of the original Dope & Shrimp was, this is a pretty solid gauge. I still believe D&S was one of the strongest mixtapes that was turned into an album that has now turned into something else completely to never be released. But let it be known that "Goldie With The Pimpin" was one of the best records from those sessions…and now you can hear it. I guess the record was getting somewhat dated, so they had to liberate it.
Also part of this last band of leaks is "Heaven," which was also to be included on Dope & Shrimp. That and another leak by the name of "I'm In It" are below the cut.