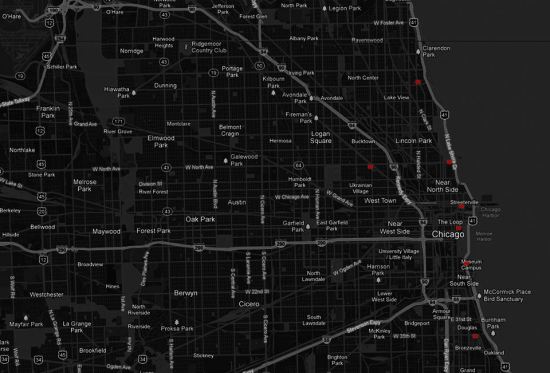 Yeezy Season is officially here.
A few minutes ago, Kanye took to his Twitter account to let everyone know that his new video will be projected on 66 buildings across the globe tonight. There are seven Chicago locations among the ten global locations, so you've got a few chances to see Yeezy's latest visual.
Locations and times are listed below.
9pm – 9.15pm: Northwestern University – Davis Field Central St & Ashland Ave, Evanston
9.50pm – 10.05pm: Wrigley Field – Clark St & Addison Ave
10.35pm – 10.45pm: Chicago History Museum Clark Street & North Ave
11.15pm – 11.25pm: Wicker Park North Ave, Milwaukee Av & Damen
12:15am – 12:30am: University of Chicago (Music Dept) E 59th St & S Ellis Ave
12:55am – 1:05am: Field Museum Of Natural History 1400 S Lake Shore Dr
1:50am – 1.55am: 505 N Michigan Ave