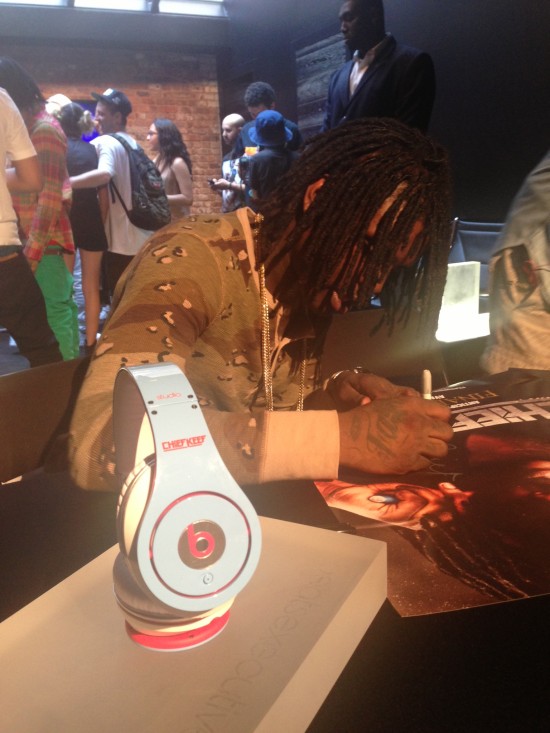 Yesterday afternoon, Chief Keef and the GBE family hit NYC for Keef's release of his limited edition Beats By Dre headphones. Keef and crew descended upon the Beats store in SOHO to sign headphones, chat up fans and a short performance. If you weren't able to attend, you can hit the jump to see what you missed.
Do remember that we're giving away a free pair of the Beats By Keef headphones. Head here for details. 
UPDATE: Footage of Keef at the beats signing, and he confirms he's on Yeezus.