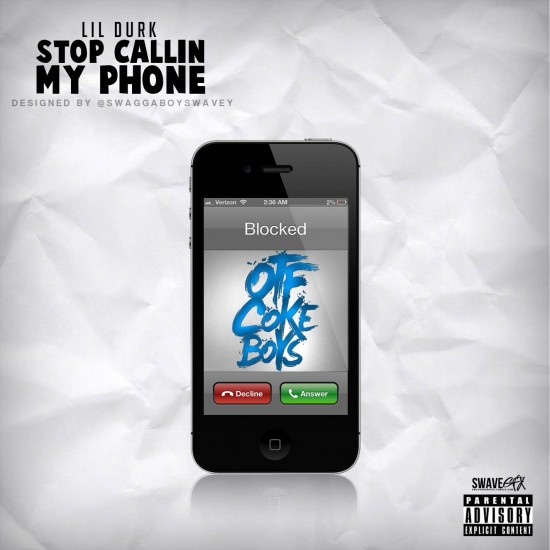 Shouts to DJ Victoriouz. Produced by Chris Picasso.
Dialing *67 before calling Durk isn't going to get you anywhere. Who am I kidding, you don't even have to press *67 anymore, there's a 'hide your ID' setting in your phone these days. So futuristic.
Anyhoo, unless you're calling Durk about some business (real business, not fufu biz), don't waste his time. You can make the money you lose back, but one thing you can't get back is time, and that's exactly what you're wasting of Durk's on the phone. He's not accepting any calls about borrowing money or anything else that could fall in the send off category. Have some manners, people. Send an email or text instead.
This joint is yet another look from his Singed To The Streets mixtape, which will drop right here on September 17th. Now press play or talk to the dialtone.