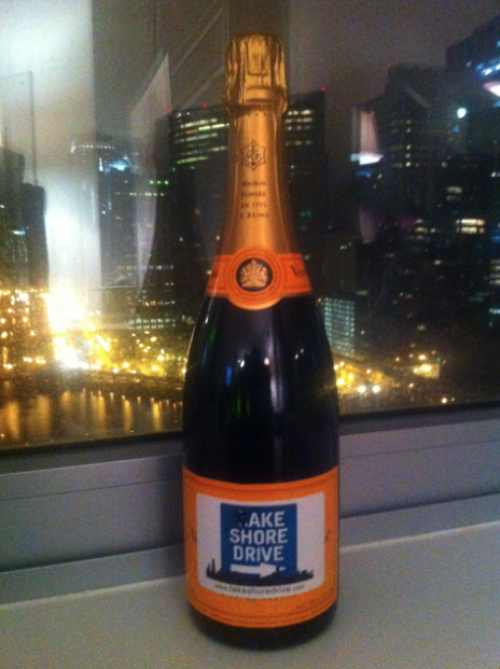 As you all know, 2014 is almost here, and like we've done for the past three years, we're bringing back our annual FSD NYE  post. This year marks our fourth annual, so again we celebrate, toast and bring in the new year the right way. What's the point of the FSD NYE post you ask? Well, throughout the year the most common question we hear is "How can I get my music on the site?" Well, the FSD NYE post is everyone's opportunity to get some shine. The concept is simple: for one day, we're giving every Chicago artist the opportunity to have their music featured on the site, in this round-up style post.
Yep, everyone makes it. No questions asked. But (and there's always a but) there is a submission process. And one that has to be followed correctly, so please read carefully. If not properly submitted, it won't make it up. No exceptions.
Please email all submissions to FakeShoreDrive @ gmail. com. In the email, the artists name and song title and FSD NYE must be in the subject section. In the body of the email, please include the artist name, song title and embed code (from the streaming site of your choice: Soundcloud, Audiomack, Hulkshare, etc). The body of the email must look exactly as follows:
Artist Name "Song Title"
<iframe width="100%" height="166″ scrolling="no" frameborder="no" src="https://w.soundcloud.com/player/?url=http%3A%2F%2Fapi.soundcloud.com%2Ftracks%2F65313095″></iframe>
So again, that's the artists name, then the song title in quotations. Directly below, please include the emded code from the streaming site of your choice. Got it? Pretty simple stuff.
Hit either myself (Andrew Barber) or Ty Howard on Twitter to let us know you submitted. Questions can be asked via Twitter, in the comments section, or on the FSD Facebook page. Follow all for updates.
All submissions MUST be in by 6:30pm CST TONIGHT, New Years Eve (12/31). Now let's get to submitting.
**YOU MUST BE A CHICAGO ARTIST TO SUBMIT. Mp3s Only. No Videos.**