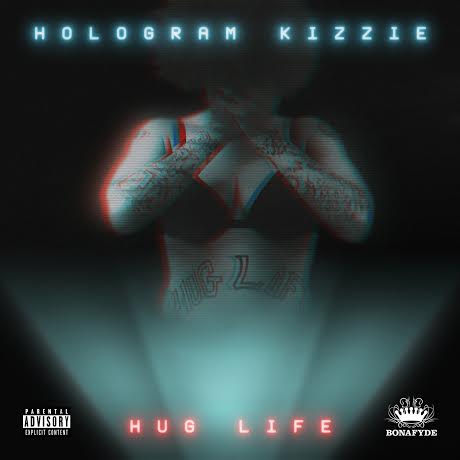 Produced by Young Josh of Flosstradamus
The artist formerly known as Psalm One is strictly for the hugs. Hug Life to be exact. And to personify this lifestyle, she's giving us the album she's always wanted to make, and it's entitled, you guessed it, Hug Life (see the cover art above.) To help kick off promo campaign for its February 11th release, Ms. Kizze drops off "So Silly," a banger with production from Flosstradamus' own Young Josh a.k.a. J2K.
Hug Life. February 11. Bonafyde Media. Hit the jump to peep the tracklist for the album. It features the likes of Doomtree, ProbCause and Tanya Morgan. Hug Life tatted across the belly, ya'heard?
1) Grabbin Necks prod. Brandon Allday
2) NerdLove feat. ProbCause
3) A New Phaze prod. Hood Internet feat. Tanya Morgan and Fluffy
4) Take the Plunge prod. Wes P
5) Another Voyeur prod. Lazerbeak of Doomtree
6) Juke Me Again feat. Bahamadia and Open Mike Eagle
7) Abe Froman prod. Maker
8) So Silly prod. Young Josh of Flosstradamus
9) Sex is a Weapon feat. Ill-Esha and Fluffy
10) The Responsibility prod. J Zone
11) Mike Bivens prod. Young Josh of Flosstradamus
12) Free Hug Life prod. Optiks
13) What A Movie prod. GodDoG and POS of Doomtree
14) Another Paranoid Lover feat. Diggs Duke