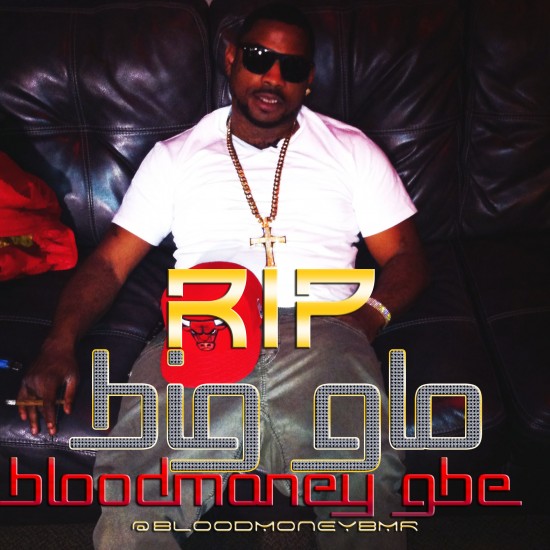 Tonight, Chicago Twitter is mourning the alleged loss of Glo Gang rapper Blood Money, who recently appeared on Chief Keef's latest single, "F*** Rehab." We do not have details at this time, but sources confirm his passing. His cousin, rapper Matti Baybee, took to Twitter to express condolences. Our thoughts go out to his family and friends.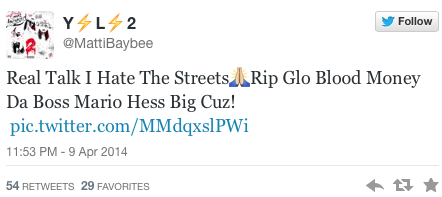 Update: Blood Money's publicist reaches out with an official statement:
Mario Hess aka Big Glo (Bloodmoney GBE) was shot multiple times on Thursday April 10, 2014 and later died in a hospital in Chicago IL. Big Glo was recently signed to Interscope records and had recorded several songs for his debut release including songs with Chief Keef and Young Money recording artist Cory Gunz. Story confirmed by Big Glo's publicist.