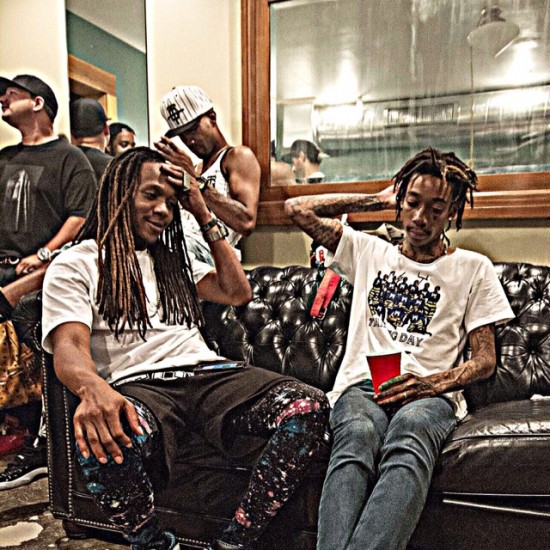 Rumors have run rampant for months, and speculation has reached a fever pitch in the city, but today it's officially official: J.R. Donato has inked a deal with Wiz Khalifa's Taylor Gang imprint.
The North Pole artist has been working closely with Wiz for a while now, and thankfully the partnership is now a done deal. In celebration of the signing, J.R. has decided to cut loose a brand new video for "Couldn't Wait," which was produced by Paris Beuller. This will be the last leak from Donato's North Pole album, which drops this Thursday (11/6).
Of the signing, Wiz Khalifa tells us: "We have worked with J.R. for a while now and are happy to finally have him join Taylor Gang. I kind of scooped him up and put the Taylor Gang stamp on his as soon as I met him. J.R. is young energetic and self-sufficient. He is very in touch with his fans and what's going on in the world around him. He looks good with us and we need his energy on the label."
So there you have it. More power moves being made in the Chi. Hit the jump now to check out the video for "Couldn't Wait" and definitely congratulate J.R. when you see him — he's just joined one hell of a roster.