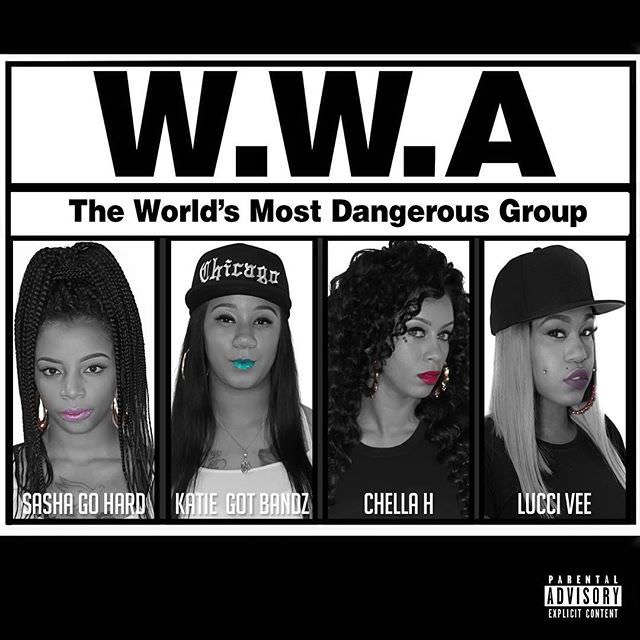 Tonight, it was announced that four of Chicago's top female emcees are joining forces like Voltron to form the supergroup, WWA — which I'm guessing stands for Women With Attitudes. I hope so, at least. It's only fitting we get a WWA just days before the release of the great NWA biopic, Straight Outta Compton. Great timing.
The good news is that Sasha, Katie, Chella and Lucci have all placed their egos to the side to put together this new album titled, Straight Outta Chicago. It's also rumored to be dropping via Twista's GMG label, distributed through Empire. Wild, right? It appears they've already been in the lab working, have handled some photo shoots and have a full plan in place to rollout their endeavor. Let's hope they follow through and execute, as most supergroups never make it off the ground floor.
Sidebar: Remember HWA? They were signed to Ruthless way back in the day. All I can say is that we're thankful we're finally getting a WWA — ladies doing it the right way.
Sidebar 2: Who is their DJ Yella?