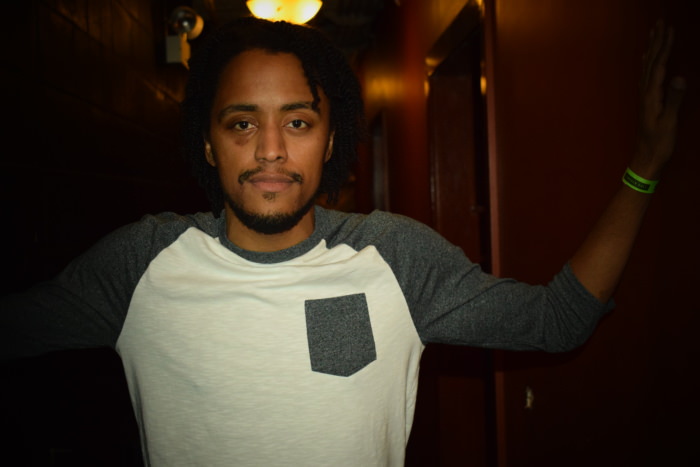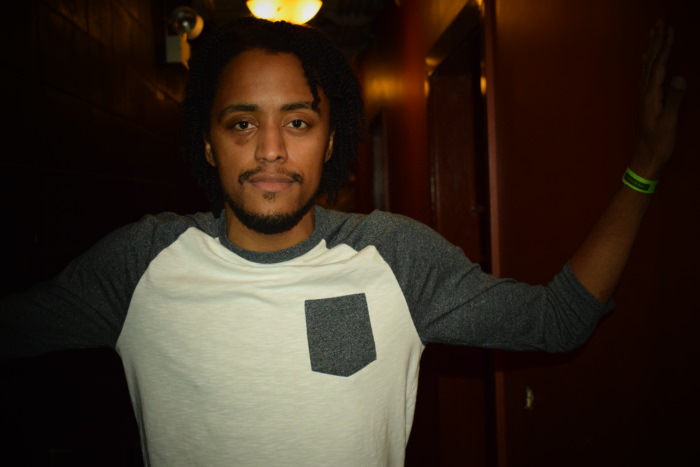 Meet Joseph Chilliams, a.k.a. Urban Joseph, a.k.a. Yung Buck, a.k.a. Saba's older brother. The Westsider has been making a name for himself through 2016, dropping a handful of unique and invigorating songs, and dropping some of the dopest features on Telefone and The Bucket List Project. Then out of nowhere an armed robbery put him in the hospital.
After a month of missing shows and laying low, Joseph is back and stronger than ever; selling out Lincoln Hall with his brother and fellow Pivoter, Saba. We got a chance to catch up to him before the show to talk about the robbery, the Westside, and keeping your imagination in tact.
Peep the interview below and be sure to keep your eyes peeled for Joseph's debut project, Henry Church, coming later this year.
FSD: Let's start out with this mugging, tell me what happened.
JC: I was just walking home one day, from the train at Austin and Lake. I walk it all the fucking time. I was just coming home from a session and a mother fucker just came up from behind and hit me in the face with a gun. Snuck up, I didn't hear shit and he didn't say shit, boom. Hit me hard as fuck, like as hard as you can swing something, that's how hard he hit me.
I lost a cheek bone, I only have one now. Hella fractures in my face, it was literally, like, broken. They had to put two plates in my face.
I didn't have my headphones in or my hood up or anything, it was like they were ninjas. They just assumed I had money or that I was really well off or something. They really wanted my book bag, which had a broken umbrella and some Altoids in it. They didn't ask me what I had, they just assumed. They took my wallet.
There were four of them. I hit the ground and looked up at four dudes like, "Oh shit this is what's happening, this is really happening."
That's basically what happened. I pretty much lost the month of November in the hospital and shit. There was a worry that I could loose sight. It's cool that didn't happen. They put the plates in to stop my face from drooping.
FSD: Were you out cold or were you awake for the whole thing?
JC: Oh yeah I was awake for the whole thing. I didn't loose consciousness at all. I walked home, actually! I finished the walk home, which probably wasn't smart. There was a hospital like right there, but I just felt like I needed to go home. I made it home though and we drove back to the hospital.
FSD: That makes me feel like a piece of shit man, I fell the other day carrying a burrito and had to call my girl to come get me, but damn.
JC: HA! Yeah, I found out I have a really high tolerance for pain — the most fucked up part! So all in all, the pain wasn't that bad because a lot of nerves got damaged. I'd say it was a 5 or 6 out of 10. But, what was really bad, while my face was entirely blown the fuck up, they took a Q-tip, stuck it all the way into my eye, and just like rubbed it around. That felt really fucking bad. They also gave me a shot in my eye. They stuck a needle in my eye, I can never tell a lie because I'd have to cross my heart and hope to die.
FSD: So how has that incident changed your perspective on life?
JC: I ALMOST DIED MAN. I almost fucking died. That shit was crazy as hell, but it makes you really fortunate. It felt like someone hit reset. People are always like, "Man if I could restart my life what would I do?" Well this is that. I feel like Mario jumped, fell, put some more coins in.
I know a lot of people love and support me and have my back. That's really nice, I feel like a superhero.
FSD: Has it changed your writing style at all?
JC: That's the thing, I really had writers block when it first happened. I normally need a clear mind to write, and I didn't have that. But also a lot of expectations like, "Man I know you about to go crazy." Fuck. That wasn't a thought before. I had to get that all out of my head.
I just wrote a verse actually, and it's really amazing. It's really fucking good.
FSD: You've got two of the dopest features on the dopest projects to come out last year. Let's start talking about the Telefone feature. Right after it came out, I don't have the exact tweets, but you went on a little tweet storm like, "Oh, shit I'm on Telefone." Was that a surprise? You seemed shocked to have made it.
JC: Yeah, of course. With all of these artists you never know what they're going to keep and what's not going to be on there. And they never tell you if they got rid of your shit, or if they kept it so you have to wait and see for yourself.
It was more-so just me being a part of the whole process why I was tweeting that. I wasn't necessarily surprised that I was on the song, but I was surprised that this album was even happening. I know Noname, and I know she's been dealing with a lot of shit, so seeing her put out an album is beautiful to see. I definitely wouldn't have been surprised if she never dropped an album ever. So holy shit, this is happening, AND I'm on it. Like that's my fucking best friend. This shit is great.
FSD: What does "Westside Bound 3" mean to you? It feels like a very important song.
JC: "Westside Bound" is really just me and Sab being proud of being from the Westside. We wanted to make a Westside anthem, and the song has a bigger meaning to me now. Every time I play the song it feels like a rebirth. I had a lot of shows I had to cancel, and people really wanted to see us perform that together. We still haven't played it together because of the shit I've been going through. Any time I hear that song it's like damn, G.
"Westside Bound 3" feels like anything can happen in the most positive way. It feels like we can really do this shit, no matter where you're from.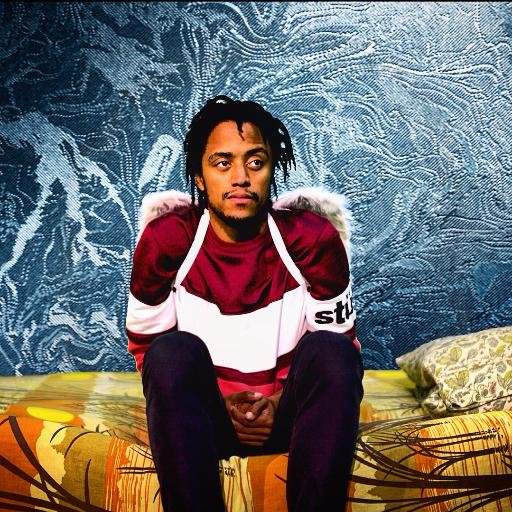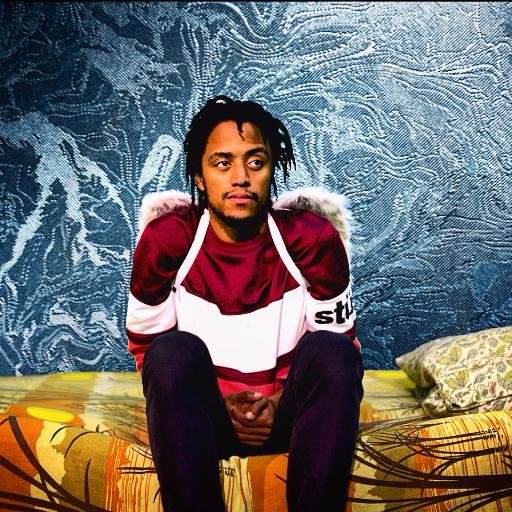 FSD: That's interesting. You have this positive outlook on the song, but your verse is dark. You talk about some very serious things.
JC: Well, that is just what happened. All that shit really happened. I was definitely sitting on the front porch when I saw my first titty. That shit was great. I was also on the front porch when I saw a mother fucker get shot. He walked into one of my bestfriend's house across the street from me. He was bleeding all over, and I was like, "Holy shit." He walks in there trying to get help, and he died right on their front porch. I saw that. It was fucked up, and I went back inside and started watching Nicktoons.
That's just…you see shit like that. It's not that insane. When I saw it I wasn't like, "Oh my god what is this." I was like, "Oh he got fucked up." You see shit like that.
FSD: Let's talk about your album a bit. What can you tell me?
JC: I can tell you that I've been working on it. I have some really cool features on there. I have a video or two that I'm working on. I'm going to drop a song from there at some point.
It's called Henry Church. That's what Enrique Inglesias' name means in English. I just want to be as me as possible in every way. If you fuck with anything I've done so far, this is going to explain who I am and why I rap the way I do. It's my first project and I want to do it the right way.
FSD: You have this very interesting style where you can go from light-hearted bars to very serious subject matter. Is this album going to be more Joseph Chilliams or Urban Joseph?
JC: That is a great question. It's going to be a mix of both because I am both. It's just a mixture of my life. I come from not a necessarily safe environment. Walking home you always have to be watching out. When you say goodbye to someone you say "be safe" because you really mean that shit. Shit can happen to people. But also I never really lost my imagination, and I like to think that other people haven't too. I feel like you always have to find the punchline or the kicker.
I got robbed on election night. I found out Donald Trump won in the hospital. The doctor came in and I'm sitting here, face fucked up, like "Who's my president?" and he's like, "Uhhhh, I feel like we should wait to talk about this." There's always a silver lining to shit, and this is what I'm focused on in the project. I talk about some fucked up shit from time to time, but that's never where we leave it. There's always something to be happy about.