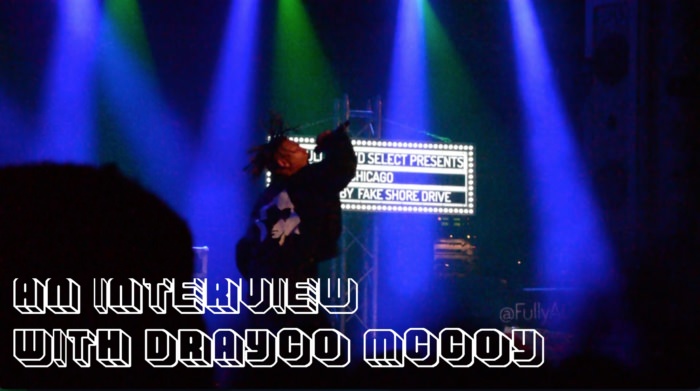 Words by Aaron Navarro
Drayco Mccoy is one of the rawest rappers in the Midwest, and I can give you two examples why. The first way is the obvious — his beats are heavy on bass and his flows are aggressive, raspy and in-your-face. The second way, you might find only from choppin' it up with him. You can tell the youngin' is starting to create a real path for himself, and is only looking up, only looking to improve. To Drayco, this is all just the start.
We caught up with the Naptown reppin' 22-year-old at the FSD and Red Bull Sound Select show earlier this month. It was only his third time in Chicago, where Drayco was opening for headliners (and bonafide Chicago stars) G Herbo and Lil Bibby. From the Pacers to punk-rock, we got to learn a little bit more about what FullyAutomaticDrayco is about, and where he is going.
Check the video recap below, and peep the full conversation right under that.
FSD STAFF
0