Features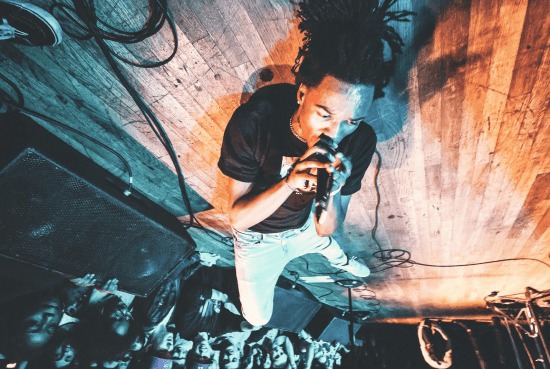 Words by Kevin Coval (@KevinCoval). Photo by Rene Marban
Welcome to a new FSD Feature from Chicago poet/activist/artist/philanthropist Kevin Coval, where he uses "verse-journalism" to review shows, events and other dope activities and ongoings in the City of Chicago. 
Kevin sees this as a way to document and practice what Gwendolyn Brooks calls verse journalism. Today Kevin kicks off the series with a verse review of Saba's most recent concert, which took place last Friday, April 24th at Bottom Lounge. 
Check out Saba In The ComfortZone below, and be sure to check out Kevin's latest literary release, The Breakbeat Poets, available here.