Recent Articles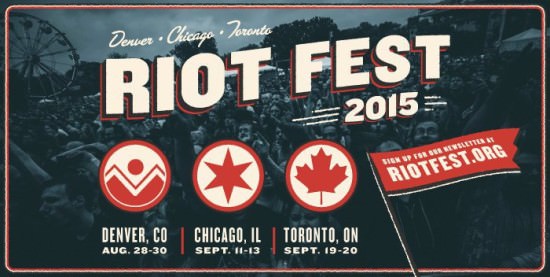 Legendary Chicago music festival, Riot Fest, has had a tumultuous year dealing with the Alderman of Humboldt Park, where their storied festival takes place yearly. After thousands of dollars in damage was done to the park last Fall due to weather issues, the Alderman was none too excited to have the festival back in Humboldt Park. Well, Michael Petryshyn, founder of Riot Fest, has decided to pick up and move, taking his one-of-a-kind music extravaganza to Douglas Park.
Says RedEye:
As first reported by RedEye, Ald. Roberto Maldonado (26th) didn't want Riot Fest to return to Humboldt Park, where the 3-day concert has been held for several years, because of the damage to the park in the aftermath of last year's fest.

Repairs related to last September's fest continued this month at the Northwest Side park, whose boundaries are North Avenue to the north, Division Street to the south, California Avenue to the east and Kedzie Avenue to the west.

"The people do not want it because it is massively disruptive for their organized activities. And how can you accommodate this festival in that park without the disruption that it takes days before, during and days after the event?" Maldonado said earlier this month.

On Wednesday, Riot Fest's top boss seemed more than happy to be working a new alderman – George Cardenas, whose 12th ward includes Douglas Park. In a news release issued Wednesday morning, Michael Petryshyn, founder of Riot Fest, said Cardenas "gets it" when it comes to logistics as well as how the event can help the community.

"In my very first meeting with Alderman Cardenas, I was happy that we were discussing logistical details and how we could enrich the community. Quite frankly, I was silently ecstatic. He wanted to know more about staging, production, staffing and myriad small details many elected officials would never think to ask. Analytical minds in the festival world are a commodity and I was impressed with how Alderman Cardenas saw the big picture in the details," Petryshyn was quoted as saying in a news release.