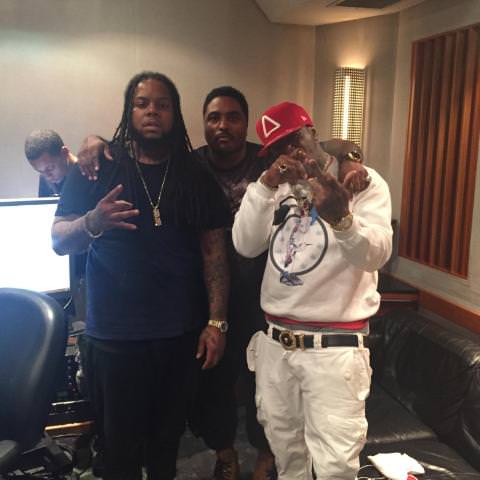 That's the million dollar question. Ahem, the Cash Money Million(aire) dollar question. Jo Jo Capone, the connector of all things Chicago, recently upped some flicks of himself, Birdman and King Louie in the lab down in Miami — the Hit Factory to be exact.
As you know, Jo Jo is down with Birdman and the Rich Gang Crew, so what exactly is Louie's role in all of this? I'm not going to assume, because as the saying goes it just makes an ass of u and me. But I'll let you guys speculate.
Hit the jump for more pics of Birdman and Louie in the lab, and doing their thing in the MIA.
Andrew Barber
0