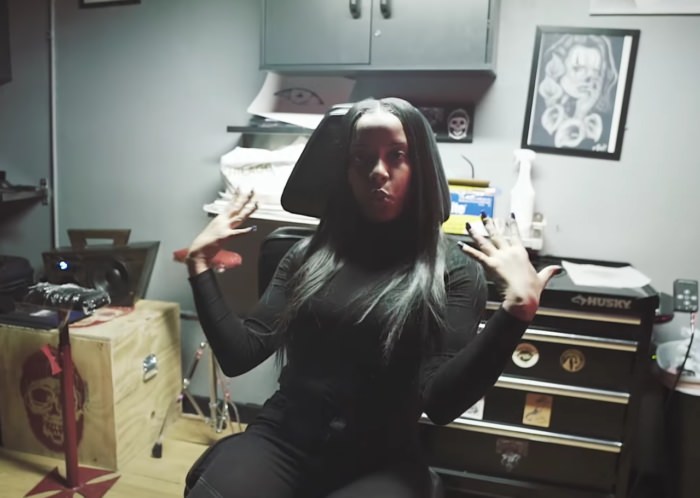 Produced by YoungHazOnTheBeat. Directed by Tracy Gardner.
You made it a hot line, she made it a hot song.
For her latest visual endeavor, Sasha takes the ever-famous DJ Paul and Juicy J ad-lib and turns it into a full blown record — and on this one she's taking no prisoners. In fact, you can try Sasha at your own peril, but I wouldn't recommend it. You probably won't fare too well.
In the new clip, she takes it to the tattoo parlor for a full blown takeover — and takes things extremely serious. Watch the world premiere below. It's too hot.
Andrew Barber
0