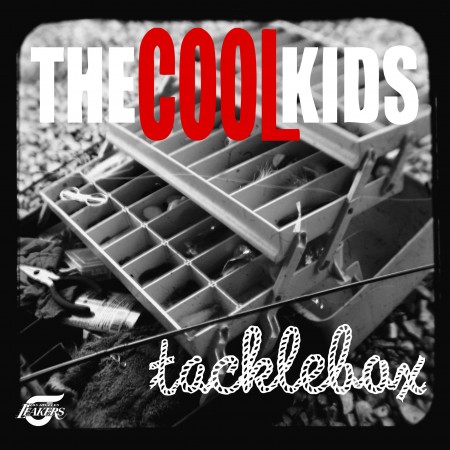 Leak numero 3 from The Cool Kids Tacklebox project, that drops tomorrow.  This joint was intended for the original version of When Fish Ride Bicycles, that was supposed to drop last year.  
In my preview of When Fish Ride Bicycles (from March '09) I had this to say about the track: 
Flying Kites

Another knocker. It sounds like Chuck is channeling another producer from the Motor City, the late-great J. Dilla, on this one. So far I've been really impressed with how cohesive the album is sounding. When you hear the LP in its entirety, you'll never get it confused with anything from another Cool Kids album (or time in their career). This is some next level material.
I have no idea why I thought he was channeling Dilla that night when I first heard it.  This sounds nothing like Dilla to me now (with the exception of those sirens which were heavily featured Donuts).  Blame it on the Henny? 
[wpaudio url="http://www.box.net/shared/static/axisnfpn6c.mp3″ text="The Cool Kids – Flying Kites" dl="http://www.box.net/shared/axisnfpn6c"]
Whaddup Waxx