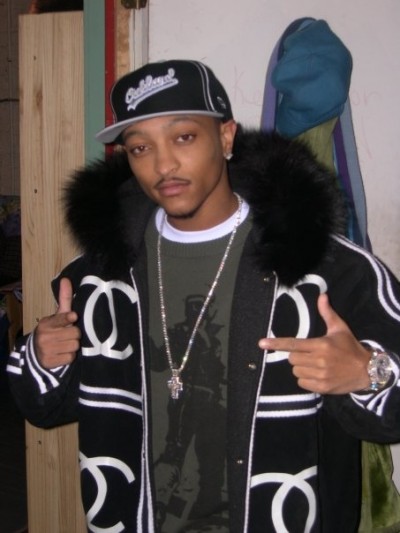 Yesterday, diehard Chicago music fan and friend of FSD, Professor Pickle, hit me on Twitter and requested that I keep up the Bump J posts for the rest of the week.  An FSD "Best of Bump" week, if you will.  He suggested I post something new/old/unreleased/rare or just a track I really enjoyed; so I figured "what the hey", if people enjoy it, then who am I pee on their parade?
I wanted to start with some joints that people 'round the way are familiar with, but for those not in the Chi, it may have never even touched their radar.  Back in the mid-2000s, there was a serious albeit brief beef between two Chicagoans and Atlantic Records labelmates – Bump J and Twista.  Nowadays, people seem to think that Rick Ross, Shyne and Young Jeezy beefing with each other while they're all on Def Jam is a big deal – and they all don't live in the same city.  Especially Chicago.  Do the math on that one.  The origins of the beef are somewhat cloudy now, and there are obviously two sides to every story, but rumors of street wars, robberies and Atlantic-favoritism flooded street corners, message boards and local barber shops.
As far as the song, the first and the last verse don't mention anyone in particular, but the second verse is probably the fiercest.  Talk of broomstick fun (ayo!) and spitting 16 bullets faster than the fastest rapper of all time definitely got peoples attention.  I mean, damn, Bump and Twista, two of my favorite rappers of all time were beefing.  In the same city, no less!  What side to pick?  I patiently waited for a response from Twista, but other than a few possible subliminals, nothing ever came of it.
Luckily, cooler heads prevailed and Twista and Bump got together shortly thereafter to record the feel good track, "Damn Girl" (featuring Jagged Edge), which in turn was never used for Bump's Atlantic debut or a Twista album. The beef has long been deaded (Bump even confirmed this in our interview), but this still holds up as one hell of a diss record and a dope ass song all around (produced by David "DA" Doman). 
I've also included the "Damn Girl" collaboration for those who would like to hear that as well.
Bump J – Send Him Off (Twista Diss)
Bump J feat. Twista & Jagged Edge – Damn Girl