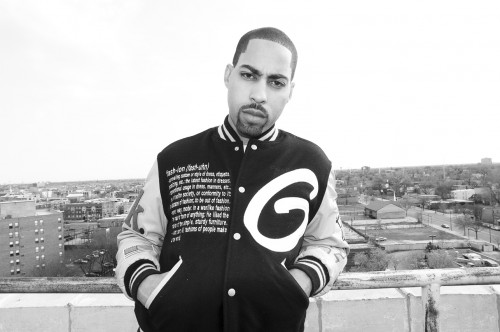 "I am from the gutter where the cupboard was bare, cause my Mother took on more than she could bare, I swear.  From where n'z don't care, and I don't love money but you need it like air.  That's on everything, ready, aim, fire; The Midwest King, your Sire, none higher; First Class."
Here we finally have the street/warm up single off Mikkey's indie album, Dark Room, which is scheduled to drop this Fall.  Rumor has it Mikkey just inked a deal for Dark Room, and that's been the hold up on the project.  Details on rumored deal should be coming any day now, so congrats to Mikk if that's the case.
This leak comes courtesy of Sean Mac, who cuffed "First Class" for his upcoming mixtape The Mac Chronicles: Volume 1.  There are just a couple tags on here, but I could care less as this joint is an absolute monster.  The beat is crazy and Mikk snapped his ass off lyric-wise.  Look for more Mikkey and Pro collaborations to appear on Dark Room.
Mikkey Halsted – First Class (Prod. by Prolyfic) [Tags]