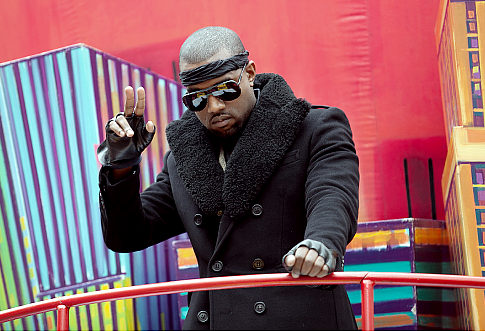 Hits Daily Double is reporting that Kanye West moved a total of 518,775 copies of My Beautiful Dark Twisted Fantasy in its first week in-stores and online.  A strong showing in this climate.  Nicki Minaj wasn't too far behind moving 371k copies of Pink Friday.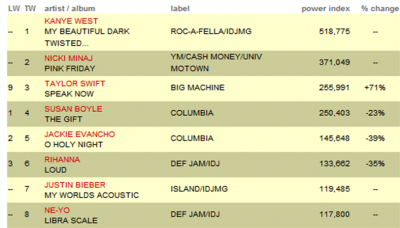 Now, these aren't the official Soundscan numbers, which will be available tomorrow, but Hits is typically pretty accurate when it comes to their estimates.
I do hate to dwell on record sales because it really doesn't mean much to me in terms of the artists I listen to, but don't act like you didn't want to know what Ye did.  Congrats.