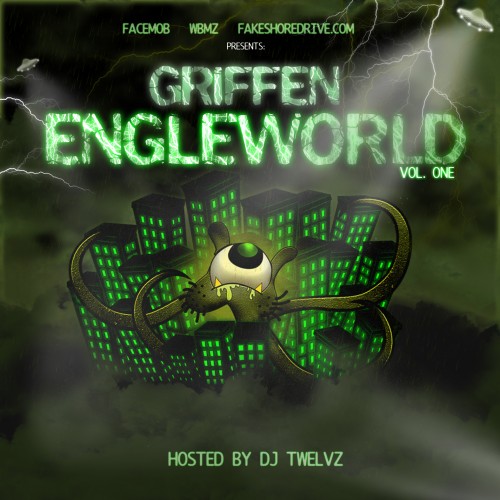 Presented by FSD x WBMZ Radio x Facemob.  Hosted by DJ Twelvz.
You've heard and seen the leaks for months, and if you follow Griff on the Twitter, then you couldn't have missed his constant tweets about Engleworld Vol. 1 and 2, which are both dropping today.  Consider a nice little NYE gift from the Face fam.
Featuring appearances and guest shots from Ice T, Kool Keith, Tony Baines, Bionik and more.  It's a very solid effort, so give it some run and then check out the second edition tonight at 6pm.
Hit the jump for DL link and tracklist.
Griffen – Engleworld Vol. 1