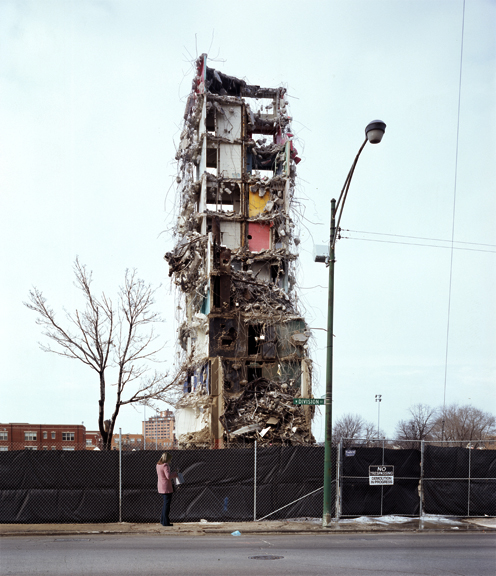 You knew it was only a matter of time before the property that once held the notorious Cabrini Green projects was repurposed into a shopping center or luxury residential buildings. Well, it appears that Target is the first of the big-box corps to chomp at the bit.  The last tower is set to be demolished this summer, changing the entire face of the neighborhood.  Could the Bullseye be taking over this iconic landmark?
via Minneapolis St. Paul Business Journal
In a sign that the redevelopment of Cabrini-Green is moving ahead, Target is considering building a store at the Chicago development that became synonymous with troubled public housing, according to a report.

Skyline Newspaper reported Wednesday that the Chicago Housing Authority is considering a land deal with Target at Cabrini-Green.

Neither the CHA nor Target would comment on the proposal, with Target spokesperson Sarah Van Nevel saying the Minneapolis-based retailer doesn't publicly talk about projects that are more than a year away from opening.