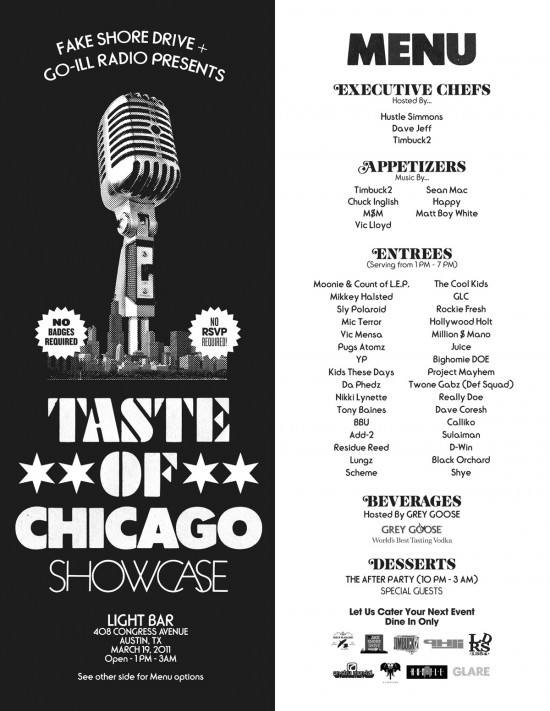 Fake Shore Drive + Go Ill Radio + Enstrumental + PHLI + Sir & Madame + Leaders + Hustle Simmons + Elephilms bring you the first ever Chicago showcase during SXSW week, by taking the Taste of Chicago down to Austin, TX.
We won't have booths of food, but we will have booths of clothes from Chicago's finest homegrown brands, all while taking in the music from Chicago's favorite talents.  Grey Goose is hosting the bar, so you won't need any drink tickets.  Please come celebrate with us on Saturday March 19th, at Light Bar (408 Congress Ave.) from 1pm-3am to see how we do it in the 'Go.  Click on the above flyer for details on performances and DJs who'll spinning throughout the event.  No RSVP or badges are required for entrance, so come one, come all.
We also have some very special guests scheduled to perform, so stay tuned for more details.
Taste of Chicago Showcase
Light Bar
408 Congress Ave.
Austin, TX
Saturday March 19th, 2011