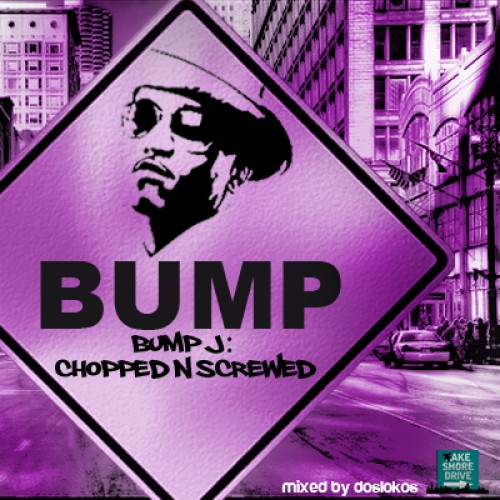 Not from Houston, but I rap a lot I've been into jamming Screw since High School.  Back when you couldn't just search for the Mediafire link via the Google, you actually had to dig and hunt down actual DJ Screw cassettes.  By the time they got this far up north, they were usually a dub of a dub of a dub, or a fake.  Usually a fake.  You might get lucky to find the name of the  tape scribbled on one of those thin cassette stickers, but typically you had no additional info to go with the beat up Maxell you just landed.  Everything was pretty much a mystery, other than you knew you were going to find some great music (choice singles and obscure album cuts) on that 60-90 minute tape.
Although, Screw's been dead for over  ten years, the style of music he perfected still lives on through DJs, artists, producers and mixers all over the world.  For many years, just about every major rap record (at least the Southern joints) would drop a Chopped & Screwed version, which would sell relatively well, to accompany an artist's standard release.  Granted, Screw's music isn't as popular here as it is below the Mason-Dixon, but there are certainly fans around, and one artist who's never been officially screwed and chopped, is the Chief Bump J.
I teamed up with DJ DosLokos to put this project together for those who enjoy Screw, and who've always wanted to hear Bump under that act.  Obviously, Bump's not around to see or hear this, but he's familiar with project and gives it his blessing.  Dos and I slimmed this down from the 20 tracks we wanted to use, as some didn't come out the way we liked.  Here we have the keepers.  If you dig the project, let us know and we'll get Vol. 2 cracking.  So po' up, enjoy and salute the Chief!
FSD x DosLokos Present: Bump J Chopped & Screwed
1.) Runnin' My City
2.) Break Yo Hat
3.) Bye Bye
4.) Chevy Fresh Out
5.) Dinner Time
6.) Goon Squad Anthem feat. Sly Polaroid
7.) Keep My Banger
8.) Nothing's Gonna Stop Me
9.) Our Father
10.) Roof Back
11.) Send Him Off
12.) That Ain't Yo Bitch