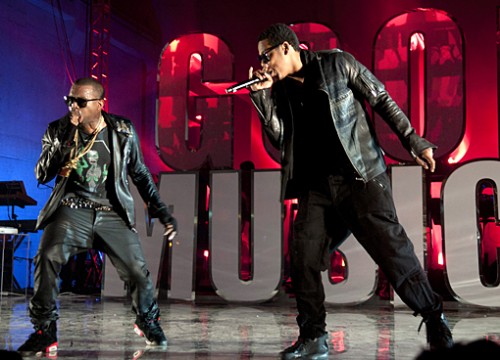 After "H.A.M." was met with a lukewarm reception (I still like stand by liking the record), Kanye and Jay have regrouped and gone back to work on their collaborative EP Watch The Throne.  Last I'd heard, the project was on hiatus until further notice due to label issues and internal drama (rumors!), but after the duo were spotted en route to a lab in Paris, those rumors went to bed.  Lights out…
Today, Jeff Bhasker – who produced the second single ,"Lift Off", which is to feature both Beyonce and Bruno Mars, took to Twitter to talk about the record: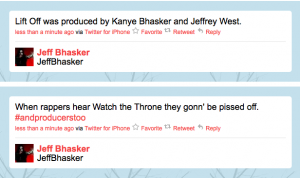 Don't get me wrong, I'm excited for this album and everything, but I'm still waiting for a sign on this new Common album.