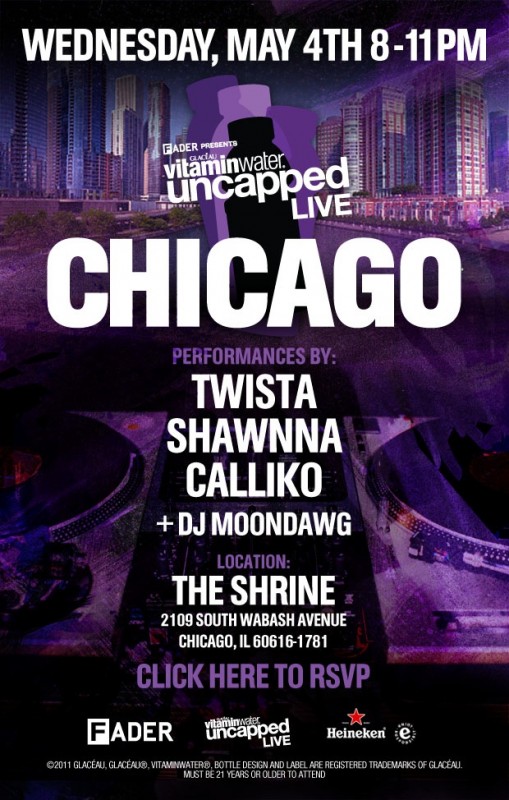 I've got two VIP passes for tonight's FADER presents vitaminwater uncapped event at the Shrine.  Twista, Shawnna and Calliko will able be taking the stage, and free drinks will be provided all night courtesy of Heineken and vitaminwater.  That's a win/win, no?   Also included in this giveaway is a year long  subscription to Fader.  Who said FSD doesn't hook the readers up?
All you have to do is be the first person to correctly answer the below question and send your email response to me (fakeshoredrive at gmail), or hit me on Twitter, with the subject FADER x vitaminwater x Twista.
Hit the jump for the question, and be sure to RSVP for regular entry here.
What was the first record label Twista signed to back in 1992?