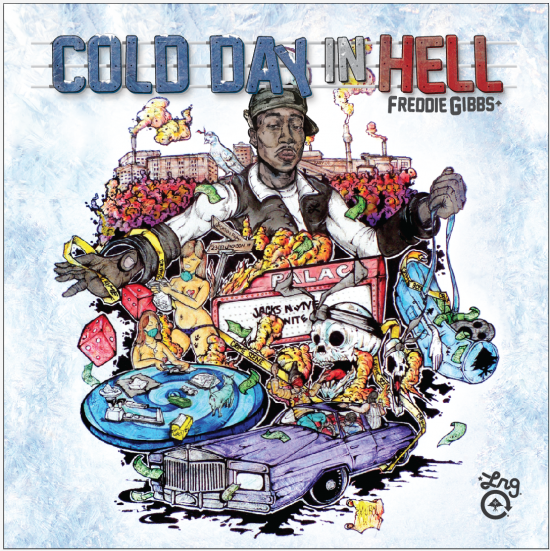 I was able to spend the weekend with this project – which is more than a mixtape (that's why I didn't label it as such) – and I believe this is Fred's best work since Midwestboxframecadillacmuzik. Plus, it's completely no DJ, so it feels like a proper album.
It's no surprise that Fred has a lot to get off his chest, as he's been relatively quiet since aligning with Young Jeezy.
On Cold Day In Hell, the Gangsta Island native pulls no punches (see the shots fired on "B.A.N.ned"). He keeps things Midwest on "Anything To Survive" (where Sly Polaroid makes an inspired cameo), takes it down south with 2 Chainz on "Neighborhood Hoez" and is straight west coastin' with Dom Kennedy on "Menace II Society."
Chicago producer SC laces the beat for the Jizzle-assisted "Twos & Fews," while Wiz Khalifa-affiliate Cardo cranks out some of the projects best production. Speakerbomb, Big K.R.I.T. and JUSTICE League also contribute stellar music here.
But enough of my babbling, hit the jump to see for yourself.
Freddie Gibbs – Cold Day In Hell