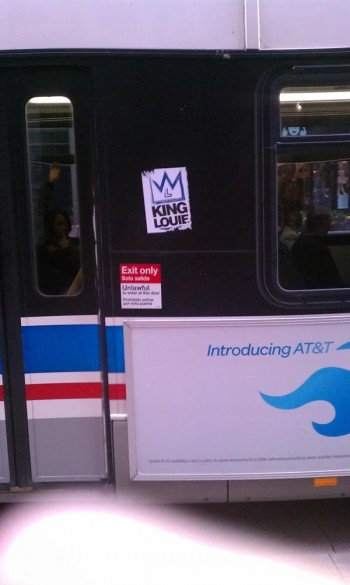 If you live in Chicago, there's no way you could miss the King Louie promotional stickers plastered around the city. They're literally everywhere on every side of town. They've popped up on Metra trains and signs, buses, the L, unsuspecting walls as well as high school classrooms. While we know this is all in the name of hip-hop, a Chicago watch dog group isn't too happy about Louie's "garbage."
Has anyone else noticed the King Louie posters plastered to the Stop Signs on the corners? I noticed them on the corners of 82nd & Lawndale, 83rd & Lawndale, and 83rd & Hamlin. I removed the one on the 83rd & Hamlin stop sign. I also called Alderman Lane's office and 311 to report it.

This is obviously gang literature and we must not let these hoodlums advertise their garbage. I ask that if you see these posters, please remove them ASAP. Let's take care of our neighborhoods people!