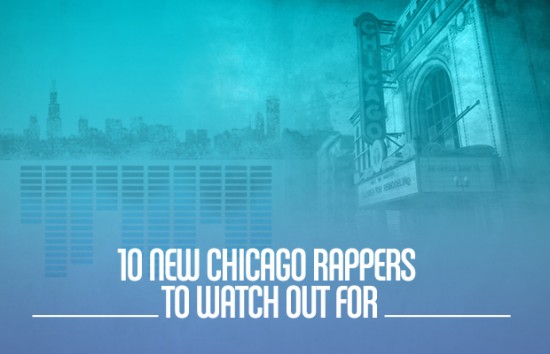 Penned by FSD's own Andrew Barber for Complex.
For a brief moment in the mid-aughts, it looked like Chicago was finally going to have its big moment. Kanye Westwas the hottest new thing in music, and the careers of Chicago vets Twista and Common were back and bigger than ever. Bump J landed a million dollar deal, Rhymefest was next up, and a kid from the Westside named Lupe Fiasco was blessed with a rare co-sign by Shawn Carter. The Second City appeared to be the next Atlanta. But then—well, it didn't really happen.
However, over the past few years, Chicago has been making a major comeback. Acts like L.E.P. Bogus Boys,GLC, Mikkey Halsted and Naledge (Kidz In The Hall) have kept the city hot, dropping stellar projects and generating much buzz and attention for the Chi.
While you may be familiar with all the aforementioned, Complex wants to introduce you to 10 New Chicago Rappers To Watch Out For in 2012 (listed alphabetically). This new crop of MCs range from street rappers to possible crossover sensations, all of whom are ready for their respective moments in the sun. Who said there's no love for the City of Hella Haters?
Head over to 'Plex to check out the list and see who's worth keeping an ear out for. Feel free to sound off below, also.