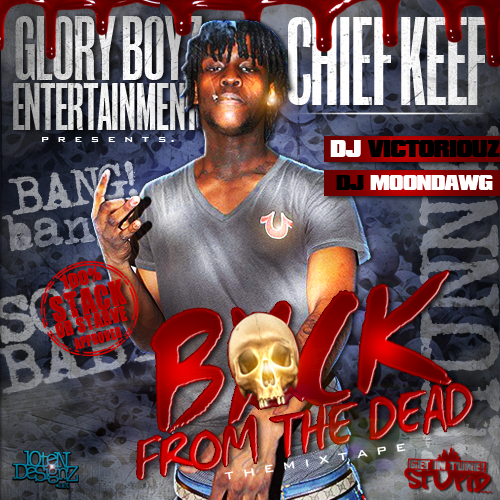 Art by 10ten Designz. Hosted by DJ MoonDawg & DJ Victoriouz
We have the official tracklist and cover art for Keef's Back From The Dead mixtape, entirely produced by Young Chop. I honestly have no idea when it's dropping — it could come in 20 minutes, it could come in two weeks. Look for it to unexpectedly drop like birdshit.
The tracklist is 12 songs deep and includes features from King Louie, Lil Reese and Soulja Boy.  Hit the jump for the official tissue, and be on the lookout for the mixtape.
Update: Revised tracklist below the cut. The mixtape drops at 3:00pm (300) on Monday (3/12).