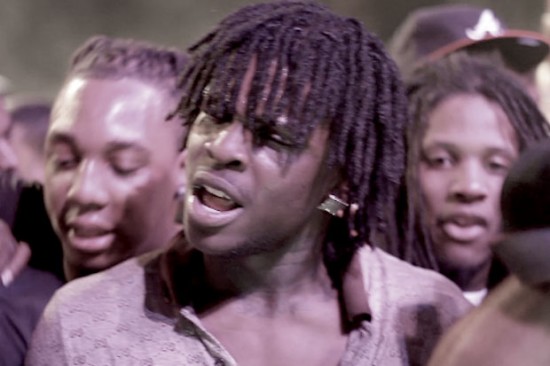 Last weekend, Chief Keef, the Congress Theater and Alderman Proco Joe Moreno were in the news for a "controversial" concert took place at the Congress Theater. Although the event was headlined by Philadelphia rapper Meek Mill; Chief Keef took the brunt of the criticism. It was announced that Alderman Moreno paid out of his own pocket to hire extra security in fear of Chief Keef, and today we got our hands on the letter he sent the residents of his 1st Ward Community:
Dear 1st Ward Community:

I received this information from Chicago Police Department Headquarters last
night.
"A rapper from Chicago named Chief Keef will be performing at the Congress
Theater for a rap concert they are hosting Friday, April 13th. This concert
includes other artists such as Twista and King Louie. Chief Keef is on a GPS
electronic monitoring device. A contract was signed with the promoter for Chief
Keef to perform and a judge has ruled to honor the contract obligation and has
allowed Chief Keef to participate in the show. Please see the link below for
additional information:"
http://www.youtube.com/watch?v=MSnTzpMOoh4
Because of this situation, I will be paying (out of my own pocket) for two (2)
community representatives to patrol the area around the Congress Theater.
Secondly, the 14th District Police Department will be providing additional
resources to the area around the Congress before, during, and after the show.
Lastly, after I notified the Congress Theater of the background of this
performer they have stated that they "have added additional security presence
and have more on call."

One of my responsibilities as your Alderman is to do all I can to provide for a
safe and secure community.

Best,

Joe
You can read more about the situation, its backlash and the aftermath here.