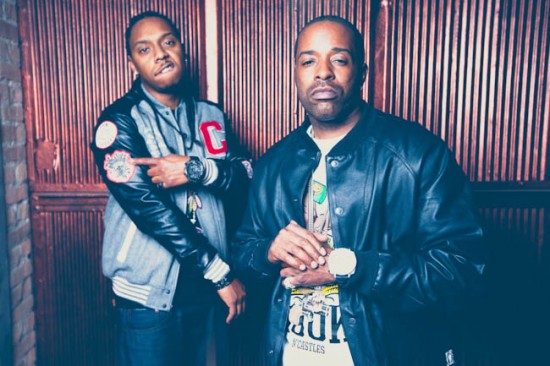 Last week, the Chicago hip-hop community was up in arms over allegations that the Chicago Police Department had barred the L.E.P. Bogus Boys from performing alongside ASAP Rocky on May 3 at the House of Blues.
On Friday, the CPD issued a statement claiming no involvement in the removal of the Bogus Boys. In turn, L.E.P. released the email sent to them by House of Blues reps, stating "local authorities have come do us after doing some research on LEP and made it clear that we are not going to be able to have them on the bill for A$AP Rocky."
Well today, the House of Blues admitted to the Chicago Tribune that they were behind the ban, and the local authorities had no involvement. An interesting turn of events, for an extremely bizarre and twisted tale. Was it really that serious?
"The House Of Blues made an autonomous decision, one not influenced by the Chicago Police Department, to remove LEP Bogus Boys from the May 3 A$AP Rocky concert," a House of Blues spokesman told the Tribune on Monday. "Unfortunately the decision was initially communicated to the artists' representation via an e-mail that inaccurately cited the reasons and source of the cancellation. We apologize for any misunderstanding surrounding this decision."
So are we to take this as truth, or is this just another cover up?