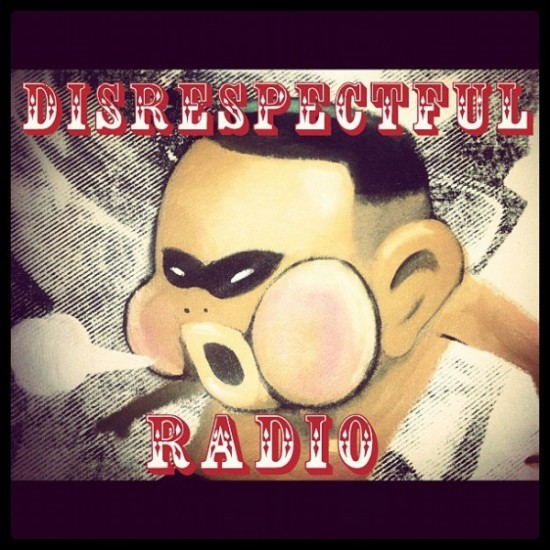 Disrespectful Radio is the brainchild of myself, David Drake and Ernest Wilkins. It's a weekly podcast we record live at the Fearless Radio studios each and every Tuesday night from 8-9pm (CST). We'll be talking hip-hop — old and new, Chicago and nationwide  – so tune in live, or catch the replay the next day. No one's safe, and it's oh so disrespectful.
Last night, Chicago music industry legend John Monopoly joined us to talk about his 20 year career in the music biz. From bringing the first (unofficial) Throne concert to Chicago in '97 (Yes, Jay and Ye in 1997 — who knew?), to helping launch Kanye's career, to working for Jive and Violator, to Kanye's old group the Go-Getters to King Louie and Chicago's new wave, Monop has seen it all. Mr. Monopoly rarely gives interviews and last night he opened up for an hour.
This episode is my favorite of all the Disrespectful Radio's thus far, and I think we all learned a lot by listening to someone who's actually been there and done that. Learn yourself something and tune in below.