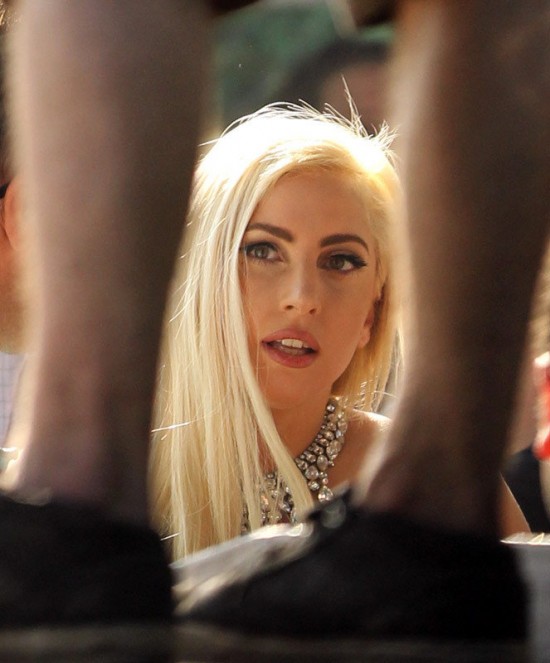 Pics courtesy of Scott Strazzante/Chicago Tribune
Hip-Hop fans were abuzz all weekend about Kendrick Lamar's set on Sunday. With all the hype surrounding the Cali MC, he was obviously on most fans and critics "must see" lists. When he finally hit the stage on Sunday afternoon, the press/VIP box was at capacity. All eyes were on Kendrick.
The set started off exciting with the audience hanging on to Kendrick's every word, most of which came from his Section 80 project. But just as his set began rolling, two black SUVs pulled behind the stage, while a dozen or so industry types were booted from the backstage area. Those with no view of the back of the stage, probably had no idea what was happening, but once they saw the lady with the golden locks on the side of the stage, they knew the deal.
Once word started to travel that Lady Gaga was randomly at Pitchfork (she wasn't on the bill) and was on stage with Kendrick, phones came out and Twitter and Facebook were abuzz with "OMG GAGA IS HERE!" tweets. Her support of Kendrick was dope and surprising, but with everyone making it a social media moment, some of his set was lost in the shuffle.
He still killed it, though, and even came back for an encore with "Cartoons and Cereal." Maybe next time she should catch the Ustream? Ha!