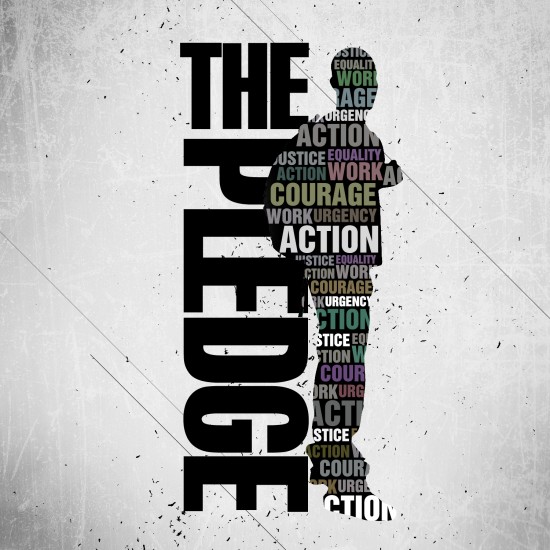 To combat the recent surge of violence in Chicago, Rhymefest announces The Pledge, a 13 song project, featuring local artists taking a stand. 'Fest, Mikkey Halsted and Kaye Fox have all signed on to contribute, and they're still accepting submissions — the last of which need to be in by July 27.
The Black Youth Project (BYP) and Power of Purpose, Inc. (POP) are joining forces to provide a platform for those who would like to use hip-hop as a tool.

We are requesting artists to submit their best song for our Back to School The Pledge Mixtape, which will be a 13 song CD comprised of songs from various local artists taking back their communal power through music. This CD is being distributed at the same time that the BYP is launching their Pledge Campaign—see below. 5,000 copies of The Pledge Mixtape will be pressed and distributed around the city.
For more details click below…
Submitting Your Song

– Please refrain from using explicit lyrics that glorify violence & criminal behavior.

– Remember your audience is comprised of 12 – 21 year olds.

– All songs should be no longer 3:30

– Your song should be a critique and analysis of your experience and community

– Your song should be submitted to blackyouthprojectmusic@gmail.com by Friday, July 27th at 11:59 p.m. and include the song title, your real name, artist name & your phone number.

 Pledge Campaign

– In response to the intensifying crisis faced by black youth, the BYP is launching a campaign called, "The Pledge". With "The Pledge", we are asking individuals and organizations to close ranks around black youth and to make a commitment to take action and fight with black youth as they confront a relentless crisis.

For more information please visit: http://www.blackyouthproject.com/2012/07/calling-all-artists-sumbit-music-to-the-pledge-mixtape/ and for press inquiries, please contact Jada Russell at jada@highstylemarketing.com…