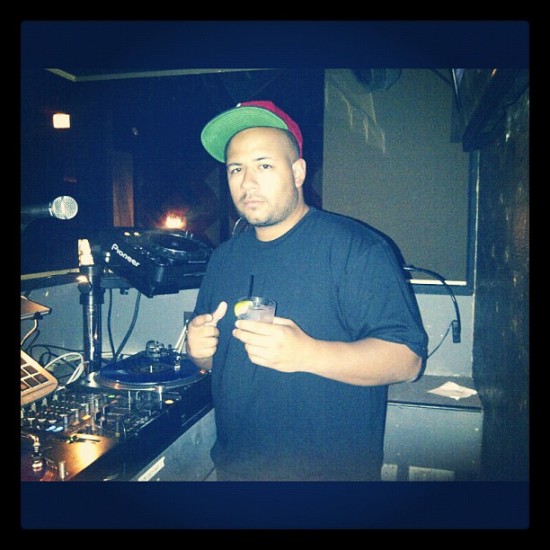 Interview by Bryant Bowens (@arete88)
Here at FSD, we strive to shed light on the people who make your favorite rapper a cult phenomenon. These are the people behind the scenes– video directors, DJs, and producers. The man behind the man, so to speak. This is another installment of our "Who Shot Ya?" series, where we get the inside stories on the "unsung" heroes in the Chicago industry.
In our fourth installment, we chop it up with outspoken WGCI personality, DJ MoonDawg. We caught up with the disc jockey who discusses his success with Berg's Chicago Redemption mixtape, what he looks for when finding the next big thing, and the backlash he originally received for breaking Chief Keef on Chicago radio. Get in Tune Stupid!         
FSD: What's your life been like these past couple of months?
MoonDawg: The last couples of months, I've had the same hunger—same drive. It's been a great couple of month, some of my biggest mixtapes have dropped. I have had some of my most controversial interviews come out. For the most part, I've been keeping to the same system that got me where I am now. What's done is done, what's next? I feel like if I don't keep up with the momentum, I can lose focus.
FSD: For those unaware of your early stages, how did you enter the world of DJing?
MoonDawg: When I was living in Jamaica is where I really start getting into it. Growing up, I was an athlete, from baseball to football. I wasn't into music growing up. It really hit me my late teenage years. When I was in Jamaica, I was in the party scene in Kingston. That's really when I start seeing the selectors and how they rock the crowds, talking mad shit on the mic, and how they were controlling everybody. I was like "Yo! That looks dope." When I came back to Chicago in '05, is when I took it seriously. This is when I started in college radio.
FSD: What were you doing in Jamaica?
MoonDawg: [Laughs.]I was in the military. I worked for the state department, so I traveled a lot.
FSD: You are partially responsible for breaking a few local artists nationally. How much credit would you give yourself on molding some of those artists?
Moondawg: I don't know how to calculate that? Like 25%, 50% etc. I'm not all of it. If I was all of it, then that means I recorded the music, did the beats, and did the music by myself. I couldn't tell you how much, but I definitely contributed. What I bring to the table is a vision, and a way to set up the project and give it to the right outlets. That's one of my strengths. That's the part I play with some of the success of the artists that's been getting a lot of attention. Also, some artists have been sort of reborn, like Yung Berg.
Nobody wanted to fuck with Berg. I've been a fan of Berg, and I know some things happen and people shied away from him. He's great at what he does. He's one of the most talented artists I've worked with and met personally. I went out on a limb and worked with him. People were under their breath like "Why the fuck Moon working with Berg?"  Look what we did. I just feel like my part is valuable. It's not all of it, but it's definitely enough to assist. I feel like it's a team thing, it's like throwing an alley oop. They throw me the ball, and I'm just dunking it.
FSD: How much involved were you outside of hosting duties for Berg's Chicago Redemption?
MoonDawg: With that project I did so much. I didn't just host the mixtape; I was like the project manager. I told Berg, "Bro this is going to be your biggest mixtape." I salute to my brother Berg for believing in me. I set him up for radio meetings all week here with my WGCI family. Shout out to FSD, Andrew, and everybody who was a part of it.
[Click Below For Next Page]