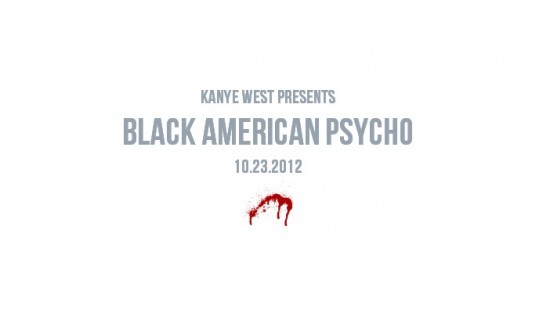 With all eyes on G.O.O.D. Music's Cruel Summer release (available today), Kanye keeps the G.O.O.D. ball rolling by *allegedly* announcing his sixth solo album, Black American Psycho. The above image was featured on the domain www.blackamericanpsycho.com, which is registered to the same address as Def Jam Recordings.
I do know that Kanye has been working on his solo album in between the G.O.O.D. sessions, and a handful of songs have already been recorded for said project, but this is the first of me hearing that it's titled Black American Psycho. Is October 23rd the date? It seems soon, but crazier things have happened.
Shouts HHW, who have some more in-depth coverage over at their spot. Is this the real thing? Weigh in below.
Update: Sources hit FSD to confirm that this is 100% fraudulent. There's no album scheduled with that title or slated for that release date.