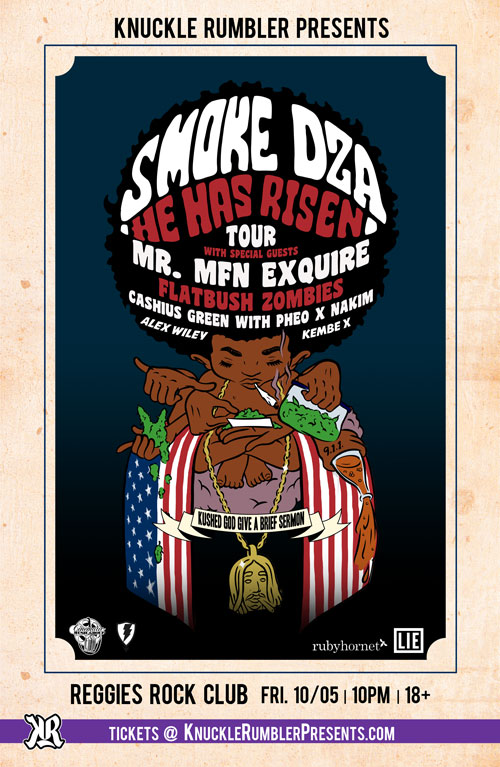 On October 5th, Smoke DZA x Brooklyn Zombies x Mr. MFin eXquire hit Reggies Rock Club for the He Has Risen Tour. The show is 18+ and 10pm is when the doors open.
Reggie's Rock Club
Friday Oct. 5 | 18+
Doors 10:00PM | Show 10:30pm
Today, FSD has two pairs of tickets to giveaway to two lucky readers. Hit the jump for today's trivia question, and details on how to win.
To win, you must be the first person to correctly answer the trivia question below, and either email me or Tweet me (you have to be following to win so I can DM) with the subject or hashtag #SmokeDZAChicago
What's the name of Smoke DZA's first mixtape?